In the center of the Tibetan highlands, photographer
Vincent Munier
takes writer Sylvain Tesson on a quest for the snow leopard. He introduces him to the delicate art of stalking, reading tracks and the patience needed to catch a glimpse of the beasts. As they traverse the peaks inhabited by invisible presences, the two men weave a dialogue about our place among living beings and celebrate the beauty of the world.
Theme(s): , Culture, Environnement, Sociology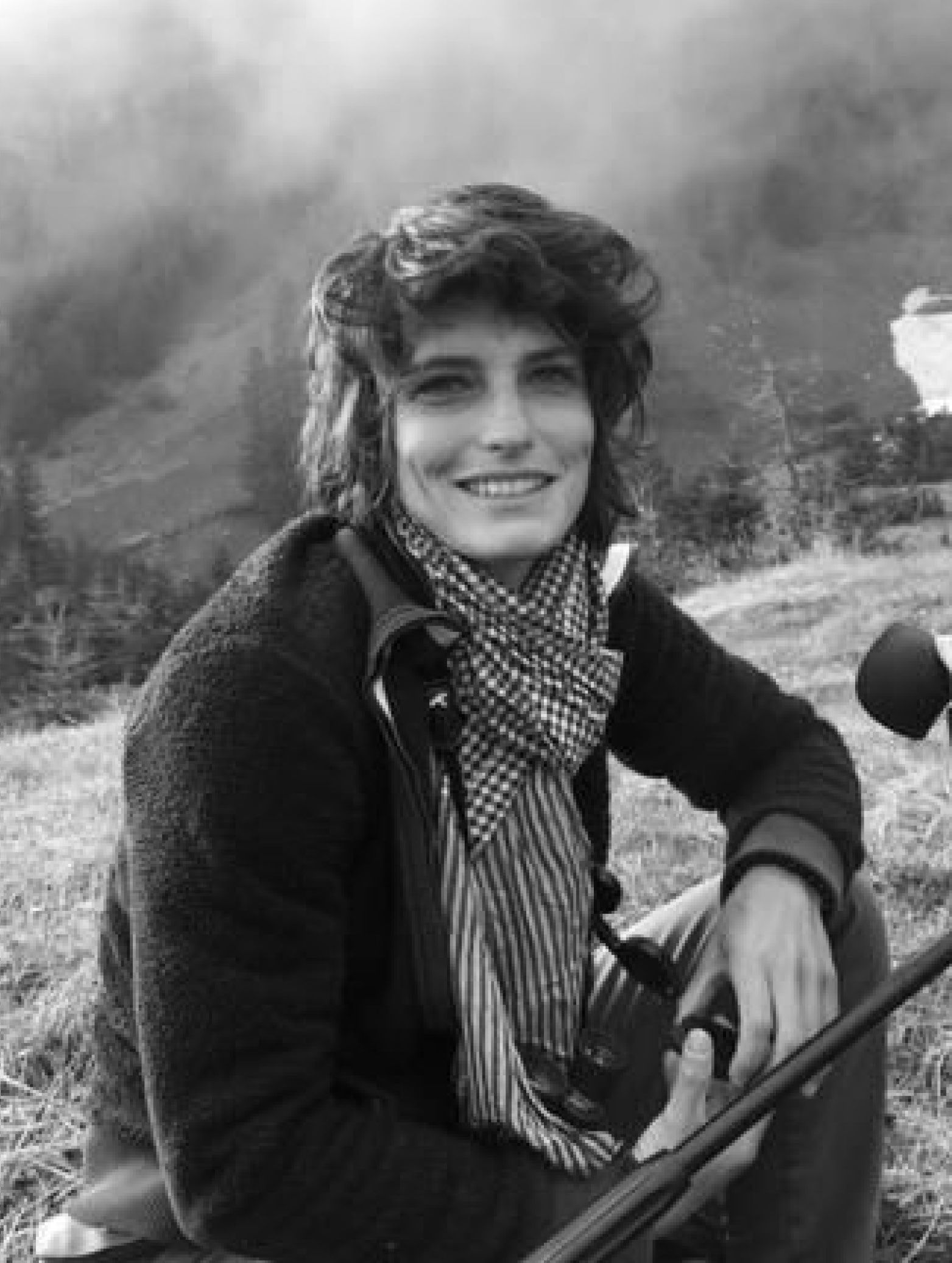 Marie Amiguet
SEE COMPLETE PROFILE
Marie Amiguet has a bachelor's degree in biology. She quickly chose to live a nomadic and adventurous life by travelling through the West Indies, Africa and South America to work on an ad hoc basis. Thus, her experiences encouraged her to pursue her childhood dream of making wildlife documentaries. She returned to France to follow a training in Master Technique of wildlife documentary in Ménigoute, where she met Jean-Michel Bertrand. Seduced by her personality and her project, Marie Amiguet embarked on the adventure as a cameraman alongside Jean-Michel for two and a half years. Today, in need of large spaces in the mountains or at sea, Marie is realized by practicing climbing and paragliding when her schedule allows it between her wildlife documentary projects.
Vincent Munier
SEE COMPLETE PROFILE
Vincent Munier, born 14 April 1976 in Épinal, is a French wildlife photographer. He specializes in photography in winter conditions. His white paper Nature (2006) made him known to the general public. It was at the age of 12 that Vincent Munier made his first image, thanks to the camera he received from his father, himself a naturalist. Since 2002, he has produced numerous reports around the world, in his quest to show the beauty of wild nature and to highlight endangered animal species. Snowy owl, muskox, brown bear and wild yak are part of this bestiary he continues to explore through expeditions
PAST SCREENINGS
SCREENING 1
16 August 2023 at 20h00
Parc St-Mark
A discussion with Dagoberto Hernandez Acevedo from Biodiversité Québec will follow the screening.