When universal basic income (UBI) comes to the Kenyan village of Kogutu, lives are forever changed. GiveDirectly, one of the fastest growing nonprofits of the 21st century, is sending free money for twelve years as part of the world's largest UBI experiment. Filmmakers
Lauren DeFilippo
and
Sam Soko
juxtapose the story of these young economists, bankrolled by Silicon Valley and convinced that they have found an infallible algorithm to end world poverty, with portraits of local Kenyans whose lives are being dramatically impacted for better and for worse. This documentary is a fascinating and critical case study.
Theme(s): , Economy, Human Rights, Sociology
Lauren DeFilippo
SEE COMPLETE PROFILE
Lauren DeFilippo is a director, producer and partner at Insignia Films, where she most recently produced Ailey (Sundance 2021). The acclaimed feature documentary was released in theaters nationwide by NEON, broadcast on PBS and is currently streaming on Hulu. Lauren's directorial debut Red Heaven (SXSW 2020) was recently released by Utopia Films and is now available on Apple TV. Listed on Award Radar's "Top Ten Documentaries of 2020," Criterion Cast called it "a truly one of a kind film."
Her short documentaries, most notably Clean Hands have been featured at festivals internationally, including Slamdance, TIFF and Hot Docs and have appeared on The New York Times Op-Docs series. Lauren's work has been supported by Sandbox Films, The Ford Foundation's JustFilms, the Sundance Institute and Gotham Documentary Lab, and in 2021 she was included on DOC NYC and HBO's annual list of "40 Under 40" documentary filmmakers to watch.
Sam Soko
SEE COMPLETE PROFILE
Sam Soko is an award-winning director, producer, and editor based in Nairobi, Kenya. He is co-founder of LBx Africa, a Kenyan production company that works to bring uniquely African perspectives to global audiences. LBx Africa produced the 2018 Academy Award – nominated short Watu Wote.
His first feature-documentary Softie, a story about balancing the deep love of country with his role as a father, premiered at Sundance 2020, winning a special jury prize for editing. His satirical radio play The New Bwana was produced and broadcast by BBC 4.
Toronto International Film Festival
PAST SCREENINGS
SCREENING 1
13 July 2023 at 21h00
Parc Molson
**POSTPONED due ton weather conditions** A discussion with Ambre Fourrier, PhD student in sociology at UQAM, lecturer at HEC Montréal for the course Décroissance: théorie et pratiques et autrice of Revenu de…
In collaboration with: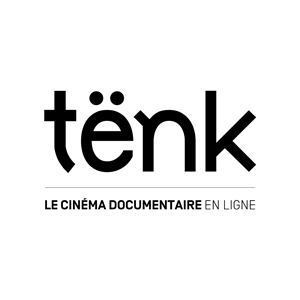 SCREENING 2
17 August 2023 at 20h15
Parc Molson